Curriculum & Programs
Our Curriculum

Our curriculum changes every two weeks and is new every year. Often it is personalized to address an interest or concern of a particular child. Our staff encourage children to broaden their interests and their attention spans, to work through problems on their own and in collaboration with others, and to take information learned in one context and apply it within a new setting. Developmental progress is assessed throughout the year for each child and is measured using academic, social, and emotional parameters.
Morning Program: Our Morning Program focuses on teaching children the foundations of character, confidence, and morality while exposing them to the educational concepts of language, math, science, social studies, musical and literary arts, and dramatic play. Our curriculum ideas are designed to stretch the mental, physical, social, and emotional capacities of each child.
Extended Day Program (Fun Bunch): Our Fun Bunch Extended Day Program focuses on a different program theme each day of the week. The themes we explore are A to Z Science, Visiting Other Countries and Cultures, Cooking and Creating, Dramatic Arts and Performance, Gross Motor Skills and Active Games, and Exploring our Natural World.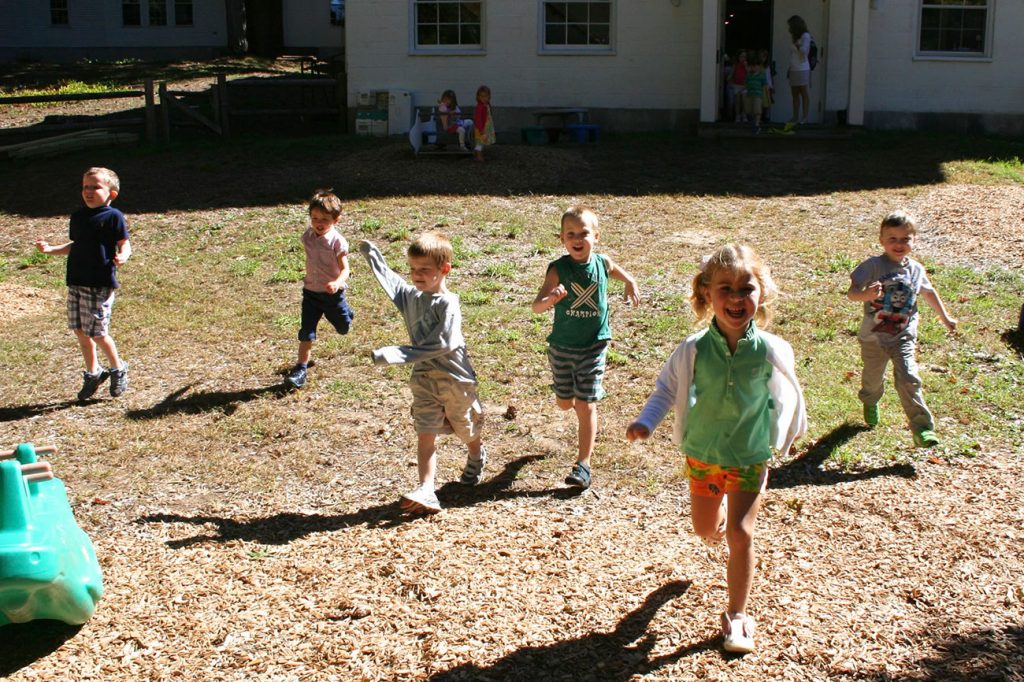 Morning Program
3, 4, or 5 Day Monday – Friday
2.9 to 5 years of age
8:00am – 11:30am 8:00am – 12:30pm
or
9:00am – 11:30am 9:00am – 12:30pm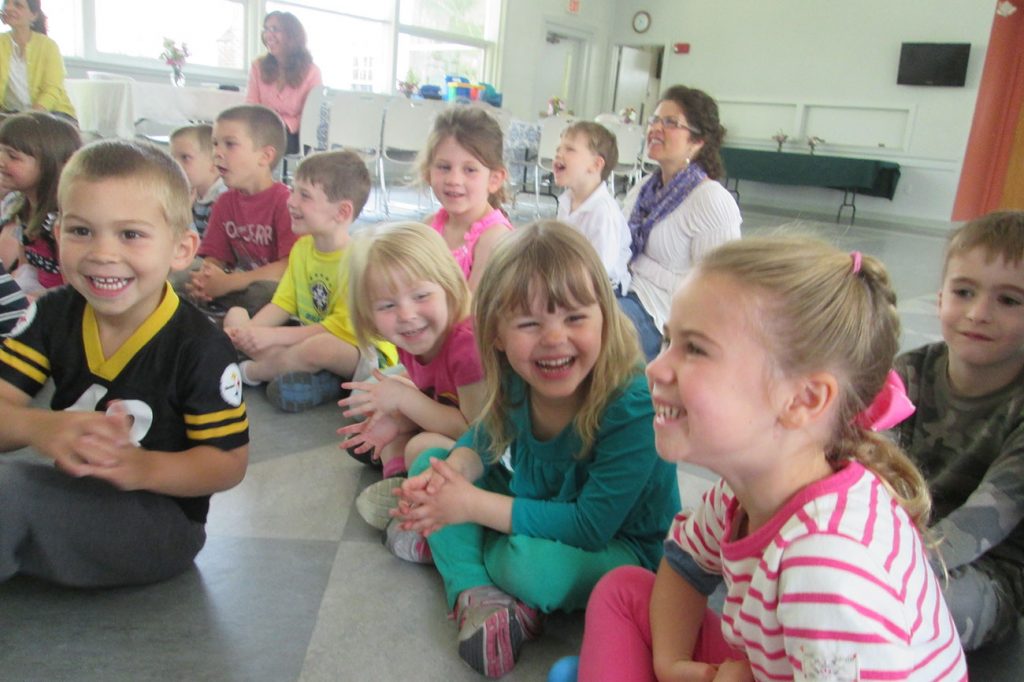 Extended Day Program (Fun Bunch)
1, 2, 3, 4, or 5 Day Monday – Friday
Full Year Registration
or Drop-In Options

2.9 to 5 years of age
11:30am – 2:00pm
Our academic year is interspersed with special events in the classrooms and for our families. A Thanksgiving Feast, Lunch with Seniors, Holiday Celebrations, Mother's Day Tea, and Graduation Ceremonies are examples of these special events. In addition, we try to incorporate the talents and interests of our parents into our programs and welcome opportunities to schedule special classroom presentations and visits. Although these parent visits can be prepared ahead of time, other parent visits can happen at any time. Parents are always welcome in our classrooms and should feel free to drop in if they are in the neighborhood; no appointment is necessary.
---
Morning Program
8:00am
Early Drop Off
All parents and caregivers are welcome to spend time in the classroom.


8:00am – 9:00am
Early Hour
Visiting centers, art projects at tables, math manipulatives, free play, small group instruction.


9:00am – 9:15am
Morning Program begins
All parents and caregivers are welcome to spend time in the classroom. Welcoming, settling in.




9:15am – 9:30am
Morning Circle
To welcome, share and explore our current theme.
9:30am – 10:30am
Individual Choice
Open Play: dramatic play, blocks, quiet reading, sensory table, writing table, math manipulatives, independent play, and group play.

Teacher-directed project(s): art projects or collaborative activities to extend and support the curriculum theme.


10:30am – 11:00am
Ambassador Program

Open door: mixed-age play between two classrooms. Older children mentor young ones. Snack and clean up.


11:00am – 11:30am
Morning Program ends
Outdoor recess or creative movement indoors
---
Extended Day Program (Fun Bunch)
Fun Bunch is a popular afternoon program that extends your child's school experience until 2:00pm. Parents may choose to register their child for one day or multiple days; the registered commitment is for the full school year. Fun Bunch "Drop in" days are available at a slightly higher rate if space permits.
| | | |
| --- | --- | --- |
| 11:30am | Fun Bunch begins | |
| 11:30am – 12:00pm | | Lunch from home. |
| 12:00pm – 12:30pm | | Rest time, quiet activities, stories, sleep for some. |
| 12:30pm | Late pick up | |
| 12:30pm – 1:45pm | | Fun Bunch theme enrichment. |
| 1:45pm – 2:00pm | | Outdoor recess or creative movement indoors. |
| 2:00pm | Fun Bunch ends | |